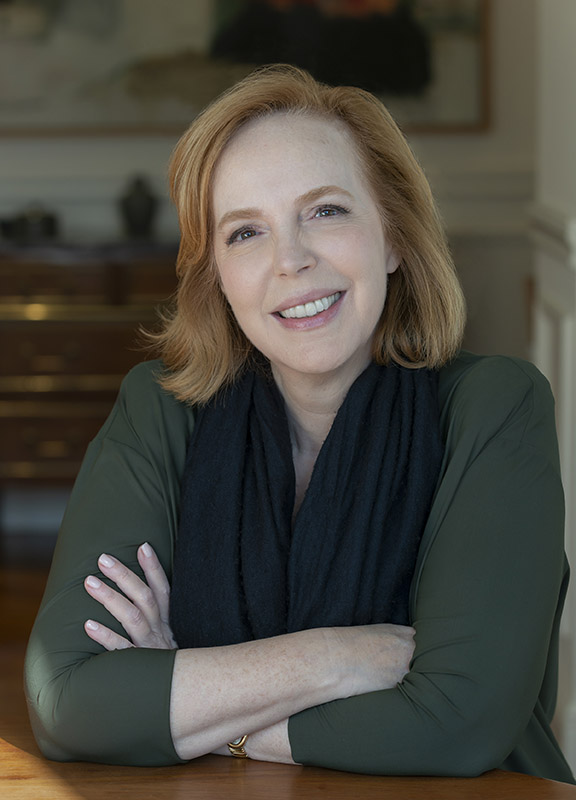 Photograph © Sari Goodfriend
She published her first novel Crush  (Grove Press, 1997) under the name of Cécile de la Baume. Her next two novels are wickedly funny comedies of manners set in glamorous French locales.
Femme de… ( in French, Grasset), follows three senior executives and their wives on a weekend corporate retreat in a luxurious hotel off season in La Baule, a beach resort in West of France, and offers a satirical take on both professional ambition and married life.
The Suitors (Other Press, 2012), which takes place in a grand country house in the South of France, provides a wry, irreverent insiders' look at French high society.
In 2014, Cécile David-Weill published Chroniques de New York (in French, Grasset), a hilarious collection of tips for surviving in the Big Apple, gathered from her regular contribution to the French news magazine Le Point.
Her most recent work in English is Parents under the Influence, Words of Wisdom from a Former Bad Mother (Other Press, January 2020).
Part memoir part guide, this book offers both understanding and remedy to those parents who are unknowingly under the influence of their childhood experience, and unwittingly repeat their parents' mistakes while believing they are doing the right thing. Cécile David-Weill draws on her own parenting blunders and successes as well as concrete examples, case studies, and works of fiction to guide readers, helping us heal from the past and become effective, nurturing parents.